Letter from the Athletic Trainer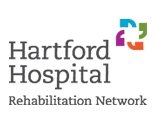 Dear Parents/Coaches/Athletes of Platt High School:
Hartford Hospital Rehabilitation Network, a department of Hartford Hospital, is proud to be the provider of athletic trainer services to Platt High School. An Athletic Trainer Certified (ATC) is a healthcare professional who, in collaboration with a physician, provides services in the areas of prevention, emergency care, evaluation, therapeutic intervention, and rehabilitation of athletic injuries and general medical conditions. Some of the common injuries treated include ligament sprains, muscle strains, fractured bones, concussions, and general medical illnesses. Your athletic trainer at Platt High School is Marla Duffy. She also works out of the Hartford Hospital Rehabilitation Network physical therapy office at 1064 East Main Street.
Marla is available primarily after school until the last contest has concluded. The weekly schedule, created with the Athletic Director, varies daily and depends on the current sports season. The schedule is posted on the door of the athletic training room. Marla evaluates many injuries as they occur during athletic participation. Should further intervention, such as x-ray or physician evaluation, be needed for an injury, you can expect communication from Marla regarding the care plan of an injury. Marla Duffy, a member of the Harford HealthCare system, is an excellent resource of area physicians and will work with you and your athlete to coordinate the most appropriate care for the injury. Marla also works closely with Dr. Marshner who designates time to Platt High School as the team physician (orthopedic).
As the medical professional assigned to the school athletic program, Marla is also responsible for the safe return to play for those athletes who have sustained an injury. When an athlete seeks treatment from a physician in regards to an injury or medical condition, whether referred by the athletic trainer or not, a note is required from the physician clearing the athlete to return to athletics. This note, which may dictate restricted or non-restricted play, must be submitted to the athletic trainer. The note allows the athletic trainer to reevaluate the athlete and return them to sport. The athletic trainer will then work with the athlete and coach to determine the most appropriate practice and game plan to ensure there is minimal chance for re-injury.
Please refer to the school athletic trainer section of the athletic website for other school specific policy and procedures as well as contact information for Marla.
We look forward to working with you and your athlete. Please do not hesitate to contact Marla with any questions, comments, or concerns. Thank you and see you on the sidelines!
Sincerely,
Marla Duffy
and Your Sports Medicine Team